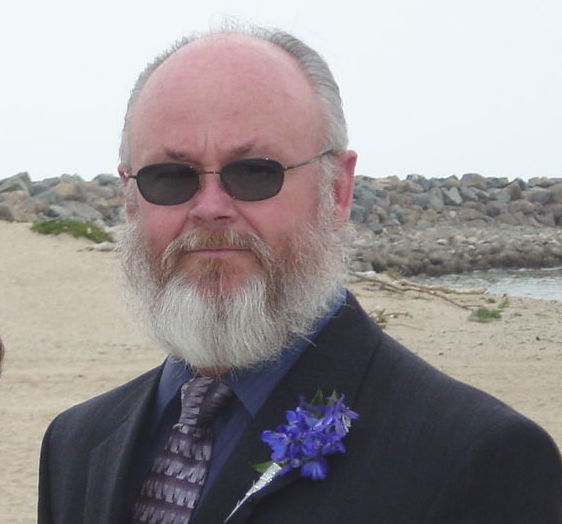 ---
Welcome to my website. In 2001 I built a Factory Five Roadster with a 503 cubic inch big block Ford engine. The car was a show winner and extremely fast. In 2005, I sold the car to fund building a GT40 Mk1. Sadly, that build did not turn out as I had hoped. I was very happy when I sold it 2009.
After talking it over with my wife Diane, I decided to build another Cobra. Since I had fun and a great experience building my first Factory Five Roadster, I decided to build another one albeit slightly different. I am building a 289 FIA Cobra replica using a Factory Five Racing (FFR) chassis and a custom body made by Bruce Chervenak in Pennsylvania. The car (hopefully) will be an accurate replication of an original but with a few differences. Real Cobras used an MGB steering rack; the indicator stalk from a VW variant; rear lights from a Hillman Husky; various electrical bits from Lucas' general catalogue. In fact, in the peak 1960s racing years, an 'anything that will fit' approach was adopted – including using Corvette radiators and expansion tanks. Between races Cobra technicians were spotted nipping into the nearest Chevy dealer for spares – at the height of the Cobra vs Corvette Grand Sport war. In place of the transverse leafspring front and rear suspension found on original 289 cars, it will use an independent front suspension consisting of tubular upper and lower control arms, coilover shocks, and 1994 Mustang SN95 spindles. The rear suspension is a Factory Five designed IRS that utilizes a custom IRS cage, halfshafts, and the 8.8 pumpkin from a late model Thunderbird Super Coupe.
Changes include the following:
Original style fiberglass footboxes
Original fiberglass trunk pan
Original style throttle linkage
Original throttle pedal
Original pedal box
Original style fresh air system
Original style gas tank
Original battery box
Original looking firewall components (non functional)

To replicate the look of the transverse leaf spring front suspension, a copy of the spring tower will be installed in place of the front "X" member. A non functional leafspring will be installed. Like the original 289 cars, it is powered by a small block Ford. However, I am using a late model 302 roller block and bored/stroked it to 331 cubic inches topped with a Blue Thunder reproduction of the original Weber 48IDA intake manifold and 48IDA downdraft carbs modified for low speed performance.
There were originally five 289 FIA Cobras built with the intention of dominating the FIA World Manufacturers' Championship in 1964. They all had modified 289 bodywork, principally to accommodate wider wheels and tires, the widening being more subtle than the 427s. The enlarged wheelarches required a cut-back door (a reverse radius to the rear door edge). A more subtle tweak is the pair of dimples in the boot lid. An FIA regulation specified that a piece of control luggage must fit in the boot, but these five cars had 37 gallon fuel tanks, pushing the suitcase back a couple of inches. Legend has it that the first dimples were created by the aluminum boot lid being slammed on the luggage by a mechanic. Some other key FIA features are the FIA pin-drive hubs and wheels, the forward braced roll hoop and the offset gas cap, with its own cowling. The cowling was necessary to prevent air sucking fuel out of the tank at speed. FIA cars were also obliged to run full windscreens. But these five cars had their screens laid back to 'cheat the wind'.

My goal, within a reasonable budget, will be visually very close and a tribute to the great cars developed by Carroll Shelby